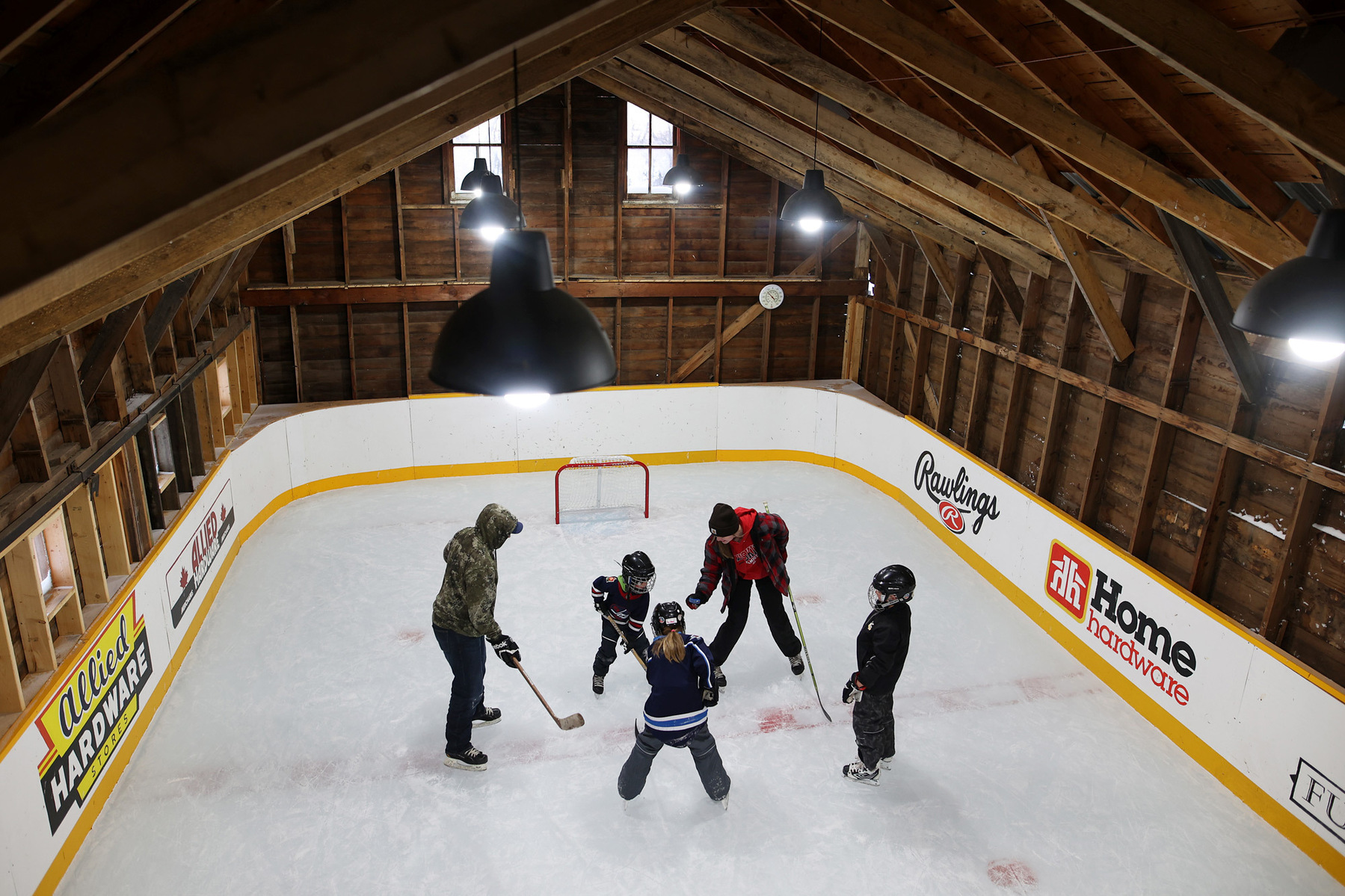 For The Globe and Mail - 2022
Building a backyard skating rink is a Canadian tradition, but the average do-it-yourself setup is just a plain wooden rectangle filled with garden-hose water -- nothing like the real thing. For Dave Rawlings, that wasn't good enough.
In an old sheep barn on the Rawlings family's 16-acre property, about 13 kilometres west of Hamiota, Man., Mr. Rawlings has created a miniature hockey arena complete with boards, painted lines, a sound system and a heated dressing room. "I built it so the kids would have somewhere to skate without having to worry about the weather," he said.
The rink, which he put together with help from his father over the past two years, measures 24 feet by 36 – a fraction of regulation size, but big enough to fire the imaginations of his two boys, eight-year-old Sam and five-year-old Matt, who play junior hockey with the Hamiota Huskies.
On the boards, Mr. Rawlings has painted the logos of the two businesses his family owns in Hamiota, Rawlings Home Hardware and Rawlings Furniture, as well as logos of businesses the family owned in the past. The only outlier is a logo for Rawlings Sporting Goods, an American sports-gear giant that happens to share the family name.
On a recent Saturday afternoon, a few friends braved the cold and joined the Rawlings family for a skate. Although the temperature outside was -30 degrees, the thermometer in the rink read a mere -15. Sam and Matt played shinny with some teammates, taking breaks to eat kielbasa, cheese and other snacks in the dressing room.